Remote working: Flexibility for your everyday working life
We are convinced that there are many opportunities to achieve great things. With us, you can develop your potential and flexibly organize your workday: Remotely from anywhere in Germany, on-site at one of our locations, or the best of both worlds? You have the choice!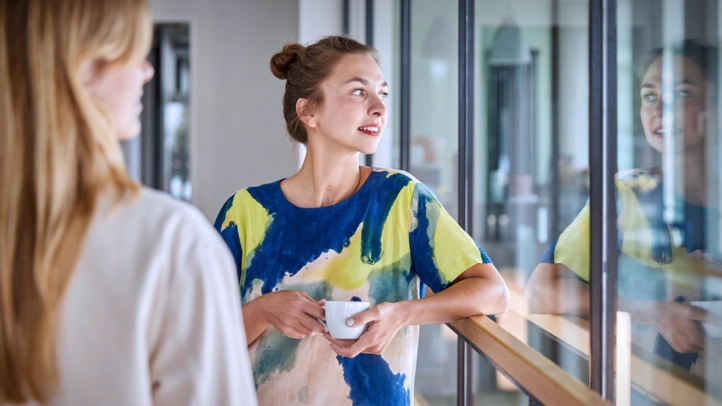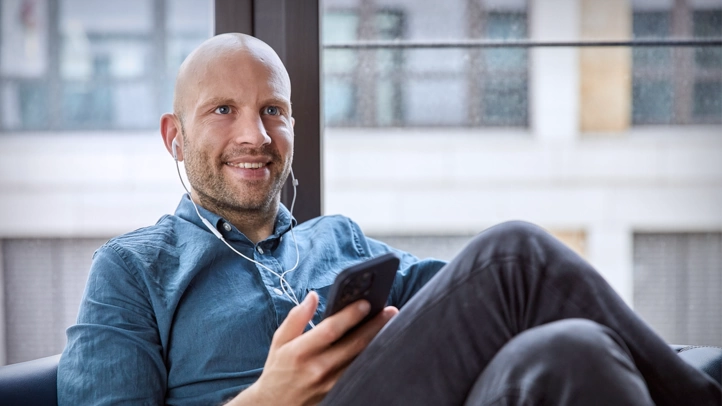 Design your workday to suit you and your projects. Whether you work from home with a dog to keep your feet warm, your partner and child next door, or at a height-adjustable desk with meetings at our modern, well-equipped locations.
Our offices in Berlin, Mainz, Cologne, Hamburg and Munich are the home port for our teams and offer space for meetings and creativity in our labs. If it's right for you and your project, you can also be creative remotely at any other location in Germany.
In addition, our Workation program offers you the opportunity to work out of a European country for a limited period of time.
Together we make our contribution to a society in which digitalization benefits everyone. To this end, we work together in interdisciplinary project teams that are organized flexibly. This is what new work looks like for us:
Working together: We keep ourselves up to date internally in meetings and webcasts via Microsoft Teams and use interactive boards like Miro to think together. Depending on the needs of our clients, other tools are also used.
Grow together: In addition to work, there is also time for relaxation and learning. We connect in coffee chats and virtual lunches. Regular internal and external training courses at our academy expand our individual skills. We keep growing together.
Party together: Would you like to see your colleagues in real life? No problem. You can work on site, book your desk next to your work buddy or toast the project successes at a sundowner.
How do I get incorporated?
We take you with us from the start. In our virtual Welcome Week, you will start your new tasks together with all the other newbies - from trainees to principals. We show you our most important tools, provide you with relevant information and give you time to exchange ideas with others. Your team, your sponsors and the People & Culture Team will continue to support you after the Welcome Week. So, you're right there!
How can I get to know you?
Do you want to make a difference with us? Then it's time for us to get to know each other. Find out more about our application process here. And connect with our recruiters on our careers page, who are there to answer your questions.
Projects and topics that might interest you