Tips for your Application
We look forward to receiving your application. I'm sure you have some questions about our application process. Or how you can optimally prepare your documents. Here you will find answers to common questions.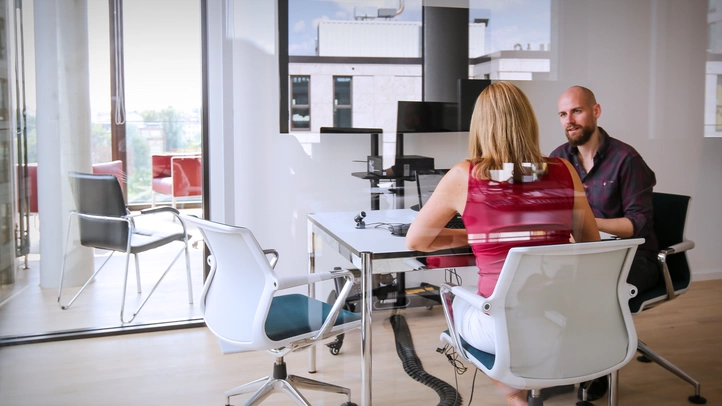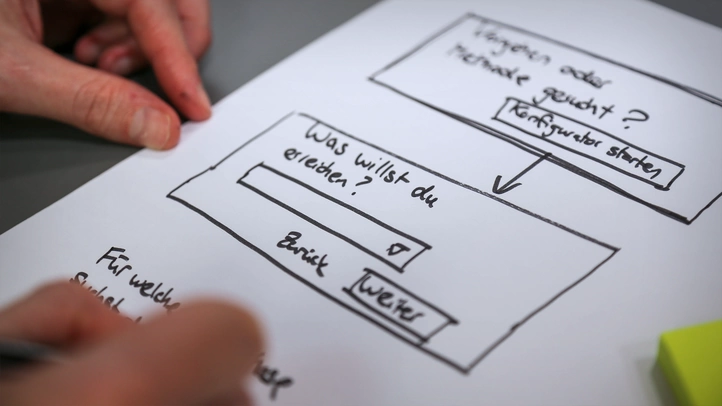 We have completely digitized our application process. This allows us to review your documents more quickly and coordinate them with the specialist departments and unit managers. For you, this means: the entire application process is simplified and accelerated - you will hear from us quickly if and how things will proceed.
For this reason, we do not accept applications by mail or email. You will find the option to apply directly online in just a few steps for each advertised position.
What documents do you need?
We appreciate it when applicants take the time to write a personal cover letter about their motivation and competencies and make it clear for us why we are a good fit. We'd even rather talk to you about it in the interview. Therefore, a classic cover letter is not a must.
What we absolutely need from you, however:
a meaningful curriculum vitae (CV)
your salary expectation
your desired start date
If you are applying for a creative profession, samples of your work, or a look at your online portfolio or developed apps, will help us to get to know your profile.
How do I make it clear that an ]init[ recommends me?
In the Winning People program, employees can recruit friends and acquaintances. If someone at ]init[ has recommended you, feel free to include that in your records.
In which format should I send my documents?
For security reasons, we only accept PDF files as part of the digital application. If possible, please send us only one file that bundles all your documents. The upload limit per file is 5 MB.
How does the application process work?
Your application is completely digital from dispatch to interview. These are the steps:
Your application arrives at our office. You will receive a confirmation of receipt by e-mail.
After 3 days, the recruiting team has checked your documents for completeness and contacted you if information is missing or something is unclear. As soon as we have all the information and your profile matches the requirements of the advertised position, we will forward your documents to the specialist department.
After 7 days, the contact person of the job posting, which is usually the head of the department or unit, has read your application and checked the possibilities. The coordinates with other people involved in the job posting, such as project managers, and gets their feedback as well.  We have different project situations and scenarios and see where you might fit best. As a rule, the decision as to whether you will be invited to an interview is made after this.
On average, after 14 days, we get to know each other personally. In a first job interview via video call or on-site, we talk about what the work at ]init[ is about, in which project contexts we would like to use your skills and experience, and what our expectations of your work are. On the other hand, we want to find out what your expectations are and leave plenty of room for your questions so that you can decide for yourself whether we are a good match. The first interview is usually followed by a second interview. Here we talk in more detail about technical backgrounds and clarify all other details required in the run-up to a contract offer.
Usually after 35 days we have decided for you. You receive a contract offer and start your career with us at the agreed time. Your journey begins completely remotely with the Welcome Week, in which you will get to know all the regulations, processes and tools in a structured way in various modules and training sessions, so that you have a good start to your new tasks. At the same time, you will get to know your patron, who will accompany you as a confidant during the first months. And your unit is eager to finally meet you.
You don't find yourself in any job description?
No job description fits you, but ]init[ sounds exciting? We are open to unsolicited applications, which, like applications for advertised positions, are viewed and evaluated by the specialist departments and units.
I have questions - who can I contact?
With every job offer you have the possibility to contact us directly via the "interest" button. By expressing your interest in the job with your e-mail address, i.e. if you are still too undecided to apply, our recruiters come into play. The person responsible for the job profile will get back to you and answer your questions to reassure you that the job is right for you.
Of course, you can also contact our recruiters directly. You will find a contact person for each advertised position, whom you can contact directly on LinkedIn or Xing, for example.
Projects and topics that might interest you