Networking actors and staging successes
Behind the implementation of the Online Access Act (OZG) are many actors who need to exchange information and network. The Federal Ministry of the Interior and Community (BMI) counts on our understanding of clear content so that the sometimes very complex information on digitalization projects is available to everyone.
Our experience shows time and again that digitalization projects only succeed if we keep a close eye on the needs of everyone involved. An example of this is the OZG implementation. Many actors from politics and administration are working here on the goal of making administrative services digital and simple for citizens.
This huge digitalization project can only be successful if all actors network well and constantly exchange information. But with the federal government, the 16 federal states, 401 rural districts and urban districts, a large number of bodies are involved in the OZG context.
Against this background, the Federal Ministry of the Interior operates the information platform Onlinezugangsgesetz.de. It provides information about the advantages of the modernization program, presents milestones and imparts knowledge. In this way, the platform makes the overall progress in the digitalization of administrative services transparent and comprehensible for all those involved, beyond their own subject areas and projects.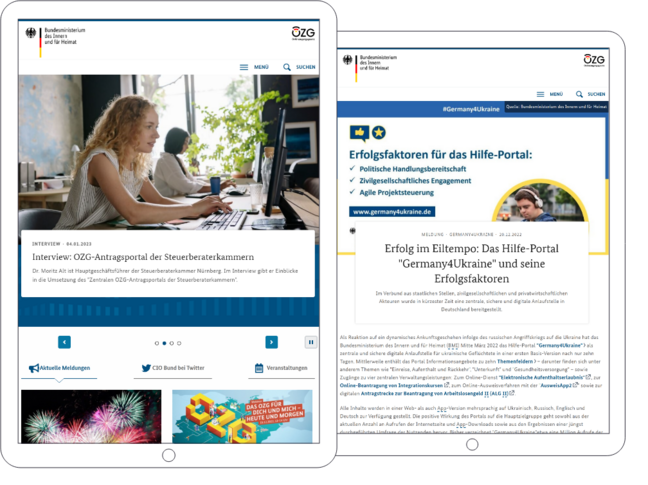 Extensive editorial services
Good information and knowledge transfer is only possible with good content. That is why we support the BMI with extensive editorial services for Onlinezugangsgesetz.de: We write texts tailored to the target group, optimize editorial processes and develop far-reaching formats and topics.
Experts from the federal, state and local governments provide insights in personal names, informative articles and easy-to-understand explanatory videos. They illustrate the user-centered approach of the digitization labs, present milestones and show how easy, fast and secure administrative contacts will be in the future.
In addition, Onlinezugangsgesetz.de is aimed at administrative specialists who digitalize administrative services themselves. A toolbox describes methods in detail, provides instructions, offers information material for download and provides contacts.
The portal ensures a constant flow of information and at the same time showcases success stories. With Onlinezugangsgesetz.de , the Federal Ministry of the Interior is making a sustainable contribution to the success of the OZG implementation.
Explanatory video on the portal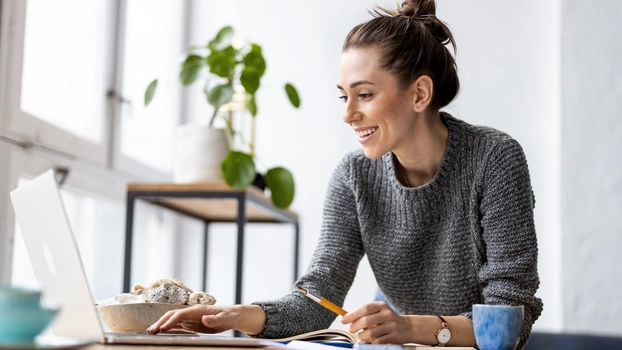 Our services in the project
Current projects and topics