Editorial work in the feel-good package
Worldwide content management for over 120 country offices, all from a single source. With a large team, we are responsible for this task so that the Deutsche Gesellschaft für Internationale Zusammenarbeit (GIZ) GmbH can carry out effective development cooperation.
How can an international organization expand its content production across all digital channels? And how does good content succeed in cooperation with around 120 country offices? Together with GIZ and our experienced experts, we developed a clear target image and a comprehensible editorial process for all parties involved.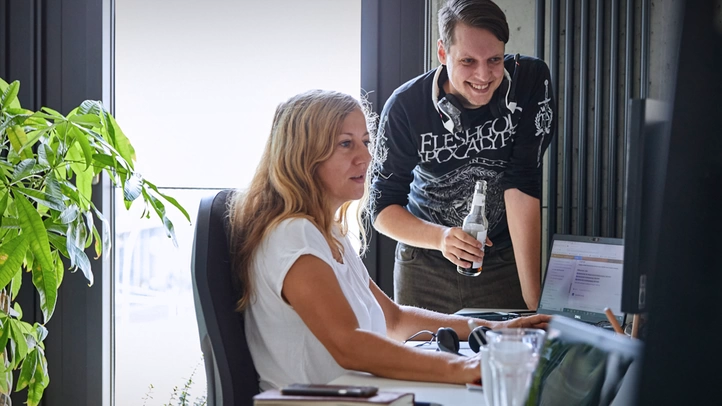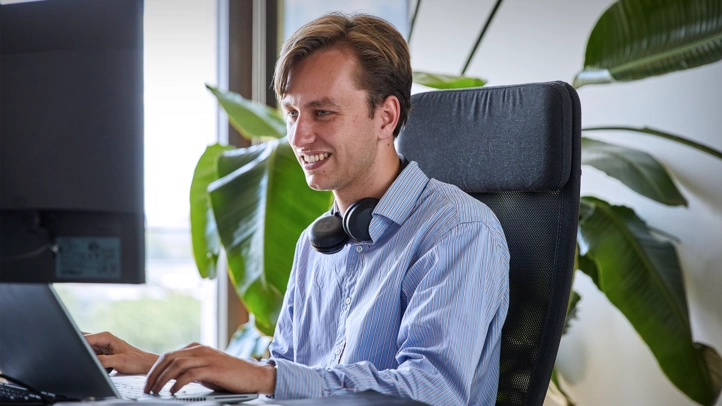 Agile editorial management
Our success story has lasted since 2017: With a permanent team, we manage the editorial work for giz.de and other associated websites with 1,200 content updates per year. At the same time, we coordinate digital content management with the country offices and keep social media communication up to date.
GIZ's editorial requirements are always challenging: They want to present their work and tasks in a friendly, competent, and meaningful way. Its editorial content has different sources, as all of the approximately 120 country offices are involved in the website. A homogeneous content management system brings the content together in the backend.
We meet these challenges with agile structures and flexible teams. This is the only way we can tell GIZ's successes at high speed and with consistent quality. To this end, we draw on our experience in management and in the networking of large, independent editorial teams.
We coordinate the editorial daily routine and the specific requirements of the stakeholders, clarify questions and advise on cross-media and target group-focused channel planning. We are a close partner for GIZ's corporate communications and specialist departments as well as for the country offices and over 1,000 projects.
Our services in the project
Creativity and advice on all channels
We are always happy to track down exciting topics, which we package in catchy contributions. GIZ offers us the best opportunities for this. Project profiles, B2B texts, infographics, videos and animations –  the offer is diverse.
We are not only active on the website, but on all channels. From Twitter to LinkedIn to  YouTube we create posts and stories for German and international target groups, answer users' questions and moderate comments.
Close to the target group
A good concept is useless if we miss our target group. That's why we advise GIZ on topics such as influencer marketing and new tools for KPI-supported campaign tracking. At regular intervals, our team provides suggestions for editorial and technical SEO measures and creates detailed online statistics from simple queries of the number of clicks to extensive topic-specific evaluations.
In this way, we offer GIZ a wide-ranging and independent feel-good editorial package that relieves the burden and creates space for new ideas.
Current projects and topics