From idea to launch in ten days
When setting up the Germany4Ukraine aid portal, things had to move quickly. With our extensive project experience in the public sector, we supported the Federal Ministry of the Interior and for the Interior (BMI) in this task in an agile and user-oriented manner.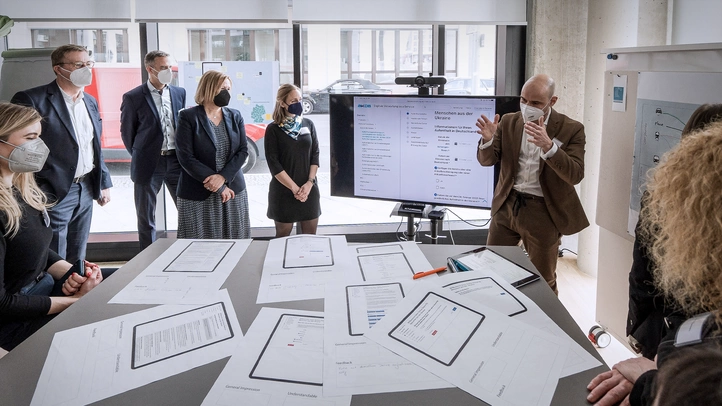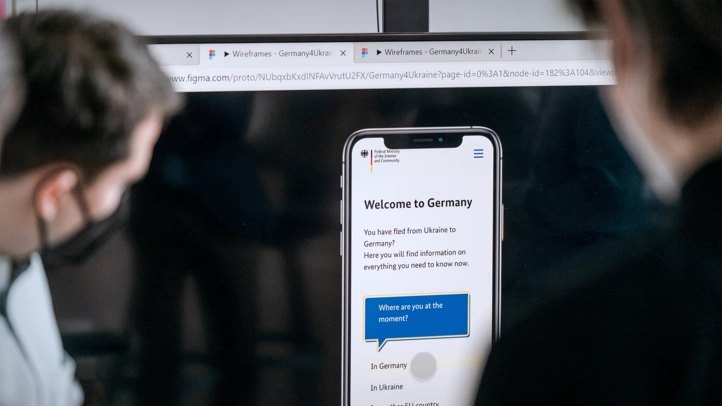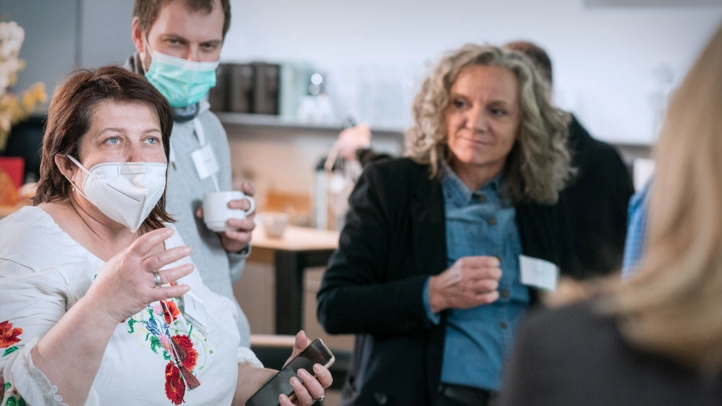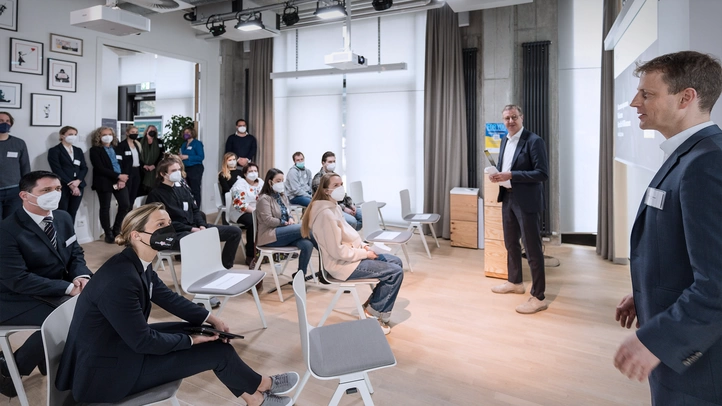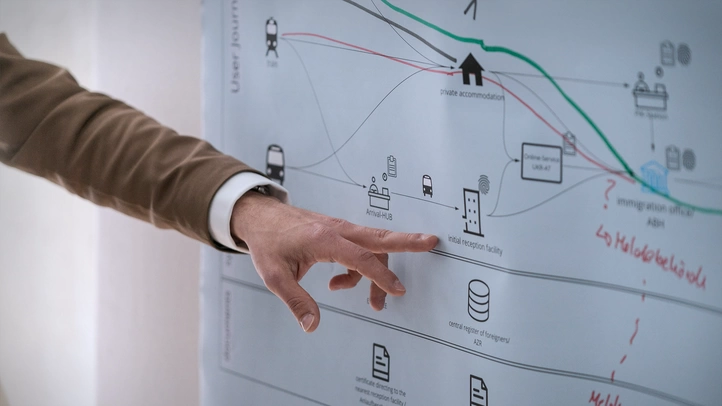 Since the beginning of the war in the spring of 2022, many people from Ukraine have sought refuge in Germany. To enable those affected to better orient themselves in an environment that is often unfamiliar to them, the federal government had to act quickly from the outset.
Within a few days, a central, secure and trustworthy digital contact point was to go online. For this rapid implementation, we drew on our many years of experience in the public sector. With our agile way of working, we got the Germany4Ukraine portal up and running so quickly on behalf of the BMI together with our partner Capgemini.
The result is a digital help portal that meets the expectations of refugees and with which BMI has been able to respond to a major social challenge.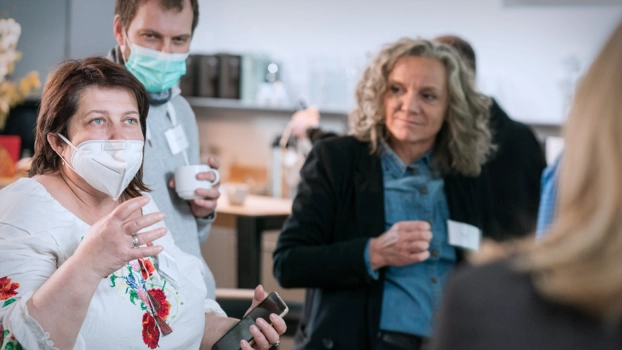 Accommodation and medical care, work permits or mobility offers - newly arrived people in Germany have many questions. To deliver answers in a clear digital environment, we work in agile structures and flexible teams during implementation. This means: We sit down together again and again, optimize our solutions and sometimes change direction so that we can reach our goal faster.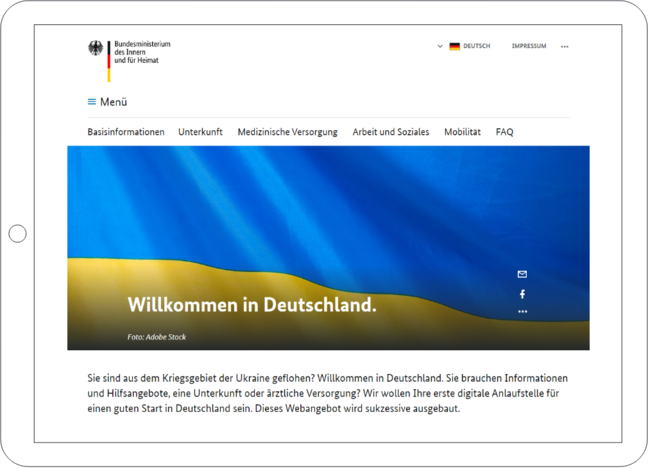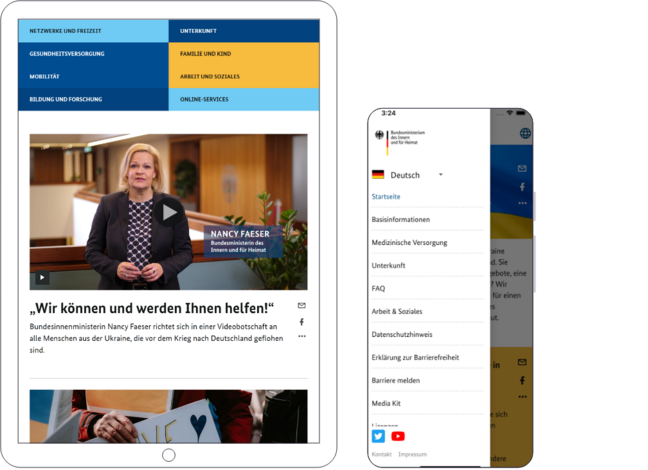 Thus, within just ten days, we designed the concept, configured the CMS as a CoreMedia satellite of the Press and Information Office of the Federal Government (BPA), and prepared all editorial content in Ukrainian, Russian, English, and German. Since then, the range has been continuously expanded to include new subject areas.
The assistance offered is intended to make it easier for people to arrive in Germany and provide them with helpful information and services from entry to everyday life. In order for Germany4Ukraine to deliver suitable offers, it was important for us to survey the target group directly. That's why we gathered feedback from stakeholders in a digitalization lab, which is now being incorporated into further development. Federal Minister of the Interior Nancy Faeser and Federal CIO Dr. Markus Richter visited the participants on site.
Our services in the project
Current projects and topics