A modern CMS to launch
Innovative solutions need modern technology. The German Aerospace Center (DLR) was the first major government agency to implement Government Site Builder in its freshly released version 10. With the relaunch, we quickly implemented a portal that opens up a universe of possibilities for users.
In research and development for the aerospace industry, precision and an adept eye for even the smallest detail are what count. This ambition is also reflected in our work for DLR. Our client wanted to bring its information offering on DLR.de up to date in terms of technology and data security using Government Site Builder 10 (GSB). We took charge of the relaunch and demonstrated the flexibility of the federal government's style guide with an innovative operating concept.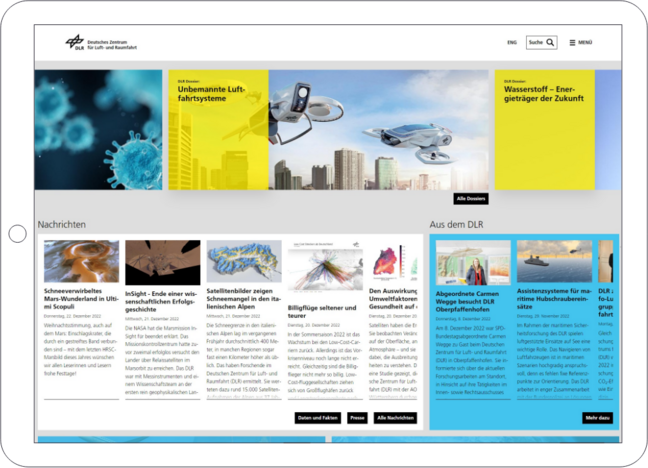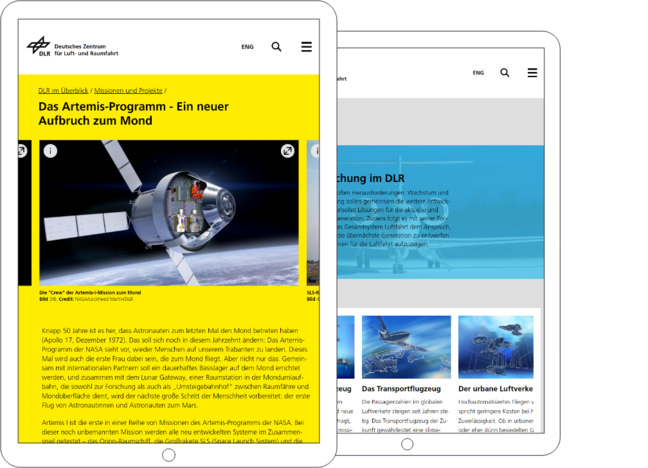 To implement good concepts, you must start early. That's why we provide our clients with comprehensive advice at the earliest possible stage. We planned the software integration and templating for DLR.de while GSB 10 was still in the beta phase. Together, we developed a proof of concept that illuminated all the technical intricacies and processes for the subsequent operation of the platform.
Flexible and user-friendly
Digital solutions must be designed for the target groups. With more than 6,000 articles, 8,000 media elements and around 550 thematic subpages, DLR's information portal addresses various stakeholder groups and is therefore immensely large. They range from the expert public and research to the media and interested citizens.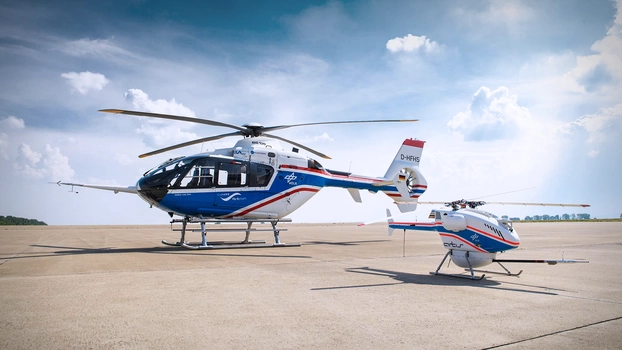 Everyone benefits from the changeover to GSB 10. DLR administrators and editors can now flexibly combine modules designed for DLR in different ways. The CMS modular system creates individual pages that still fit into the corporate design.
Thanks to a revised information architecture, visitors to the site can now find the information they are looking for much more quickly. With the help of the optimized search, desired content can be found faster. A thesaurus and automated indexing of around 60,000 documents make this possible.
Complex systems need strong hosting. Using a DevOps approach, we worked very closely with the operations managers at the DLR computer center even during software development. The coordinated technical approach and active mutual know-how transfer paid off: From infrastructure planning to embedding the deployment processes in DLR's operations, all project solutions went live.
With our support, DLR finally benefits from the advantages of a modern CMS that enables up-to-date presentations, is technically stable and meets the needs of the users.
Our services in the project
Current projects and topics