Management simple and mobile
The Bavarian State Ministry for Digital Affairs was looking for a way to make all public administration services available on mobile devices as well, thus implementing the Online Access Act in its entirety. Our solution: The BayernApp.
Surfing, shopping, official business? It's hard to imagine everyday life without the smartphone. It's clear that the websites of public institutions must also be available on mobile devices. Applying for a public service should be no more complicated than shopping online.  
With this goal in mind, we made the BayernPortal with BayernApp mobile accessible and created a central mobile government hub for all administrative matters in the Free State. This will make life easier for Bavaria's citizens by reducing the number of administrative procedures.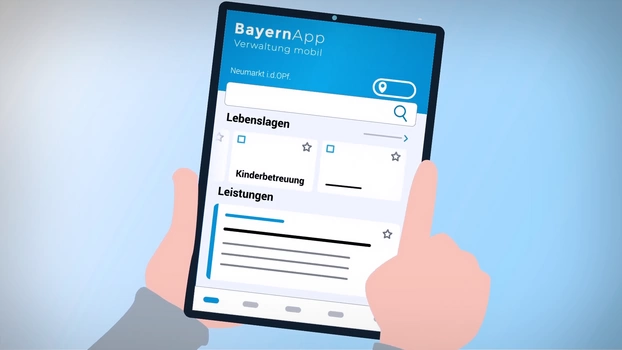 Whether citizens in Bavaria need a birth certificate, want to apply for parental allowance or need to register a dog - this can now be done conveniently on the go using a smartphone.
To make the app suitable for everyday use, we simply asked the target groups directly what they needed. In two intensive digitization labs, we worked with Bavarians and various stakeholders to develop a target vision, outline prototypes and create an interactive click dummy.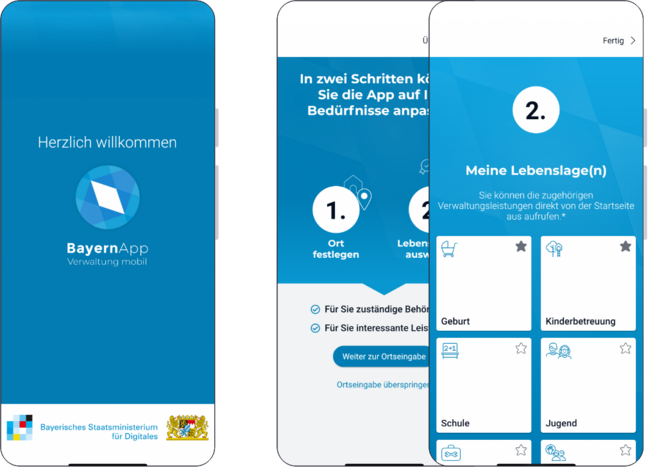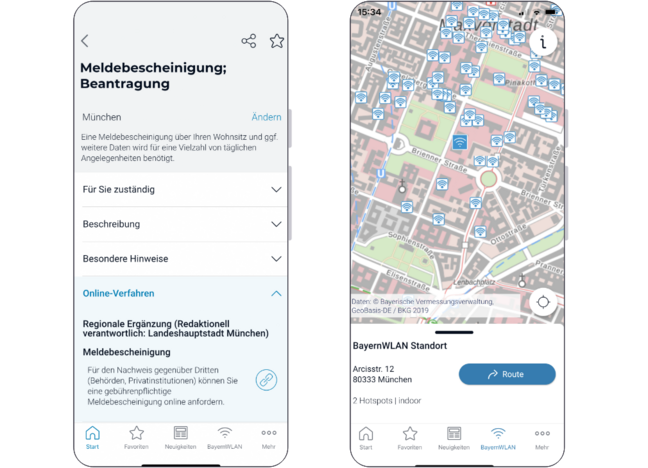 With the BayernApp, citizens can now access more than 100 services and around 6,000 public authority locations online. More than 700 public authorities can be contacted directly via the app, and the BayernID public authority mailbox is connected for secure use of online services. And current news can also be subscribed to as push notifications from around 40 topic areas.
The mobile application is based on the Flutter framework, which enabled parallel development for iOS and Android and adapts the user interface to various modern end devices. The icing on the cake: With a module construction kit, the functions of the BayernApp can also be used for future apps of the Free State.
Thanks to the use of such innovative technologies and infrastructures, we won the silver medal in the eGovernment Competition 2021 together with the Bavarian State Ministry for Digital Affairs.
Our services in the project
Current projects and topics