Telling complex topics in stories
The Federal Institute for Materials Research and Testing (BAM) would like to present itself digitally as a modern authority — and above all tell about its sometimes complicated scientific and technical topics in an exciting way. Together,   we are mastering this challenge — even at the start of the pandemic.
How do you fight forest fires efficiently? What makes a wind turbine safe? And what options are there so that e-cars can travel longer distances?
The examples show: The safety of people and the environment is BAM's top priority. In order to organize their complex topics and present technical information with current socially relevant issues in an interesting and comprehensible way for users, we have repositioned and reoriented their website with BAM. We added an interactive storytelling highlight with a microsite for their 150th  anniversary — all that in purely virtual collaboration during the corona pandemic.  
Anyone who wants to impart knowledge and provide information about their work must ensure that users find their way around easily. With the new content management system based on the Government Site Builder, we created the basis for BAM.de for an identity-creating design with intuitive navigation and smooth functionality.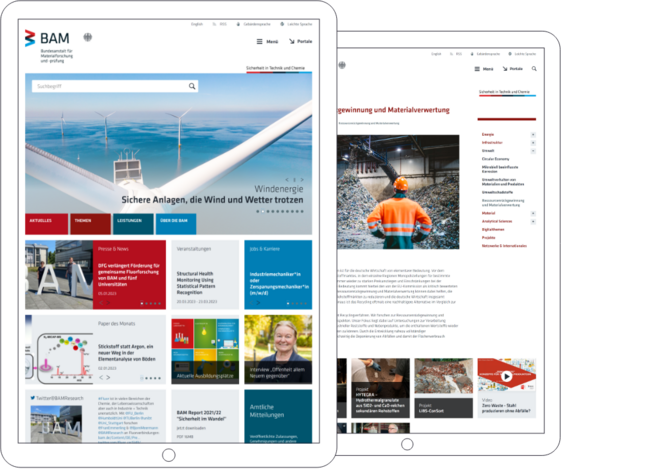 a senior scientific and technical Federal institute
A wide variety of topics that interest society is what distinguishes BAM, among other things. In order to create editorial freedom and focus on topics that inspire, we developed a fresh content strategy. Through modern storytelling using texts, images and videos, the website provides vivid insights into advanced technologies and safety standards "Made in Germany".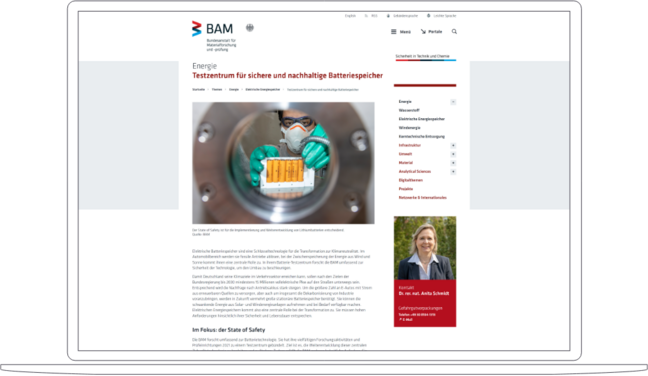 BAM turned 150 years old in 2022. We therefore expanded the storytelling concept with an anniversary microsite, on which we tell the story (s) of BAM from its founding to the present day. The special feature: In response to the corona pandemic, we acted flexibly and made the collaboration to develop the microsite completely virtual — and therefore safe for everyone.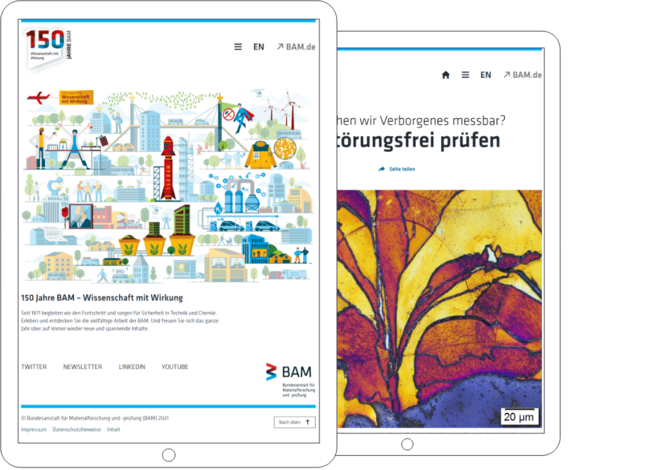 Brainstorming, working groups, exchanging ideas — everything took place on online boards in a remote digitalization laboratory. While we were developing the overall concept and providing advice, BAM worked out specific content. In between, there were always virtual meetings in which the team brought the results together and gave shape to the microsite.
The purely digital collaboration was also uncharted territory for us. ]init[ gave us excellent guidance through the sprints. The results are impressive. There is also the learning effect with regard to processes and new tools.
Communications and Marketing Department, BAM
The result fits into the overall concept of BAM's now fresh online communication. Users freely and interactively experience the culture of research, innovation and cooperation and get to know the people behind the stories.
Our services in the projects
Current projects and topics